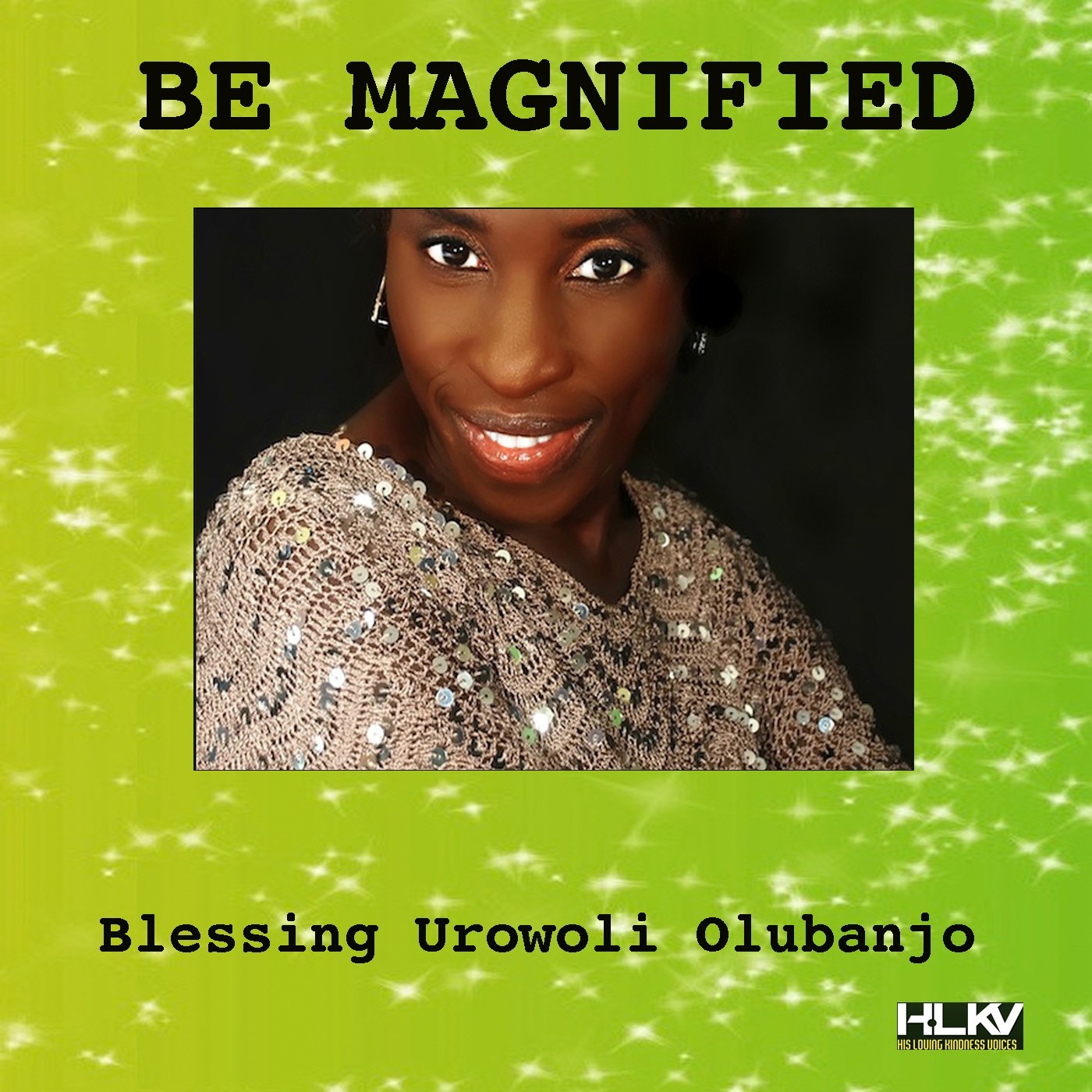 Blessing Olubanjo is a multi-award winner and mentored by Tim Omotoso. She was born in London and was taken to Nigeria by her Dad at the tender age of 4 where she did early years education, primary, secondary school and higher education before returning to the UK.

God has graced her with many gifts and abilities. She can act, sing, compose songs, dance, counsel, do graphic design, jewellery design and more.
Blessing Olubanjo is a Television Personality. She has her TV show " Simply Blessing" on Heritage Television. She is the Choir Co-ordinator at C.A.C Courtyard of Perfection in London and a great inspiration to many gospel music artists and celebrities across the globe.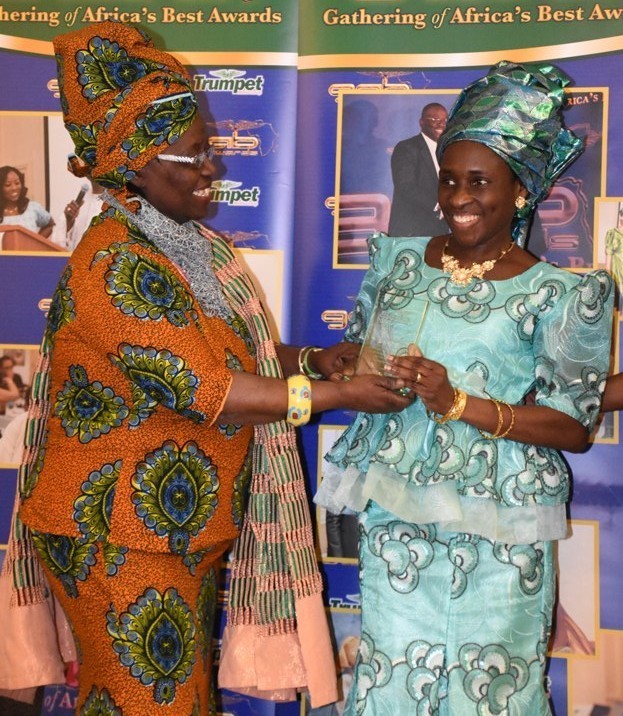 Welcome to the official site of Blessing Olubanjo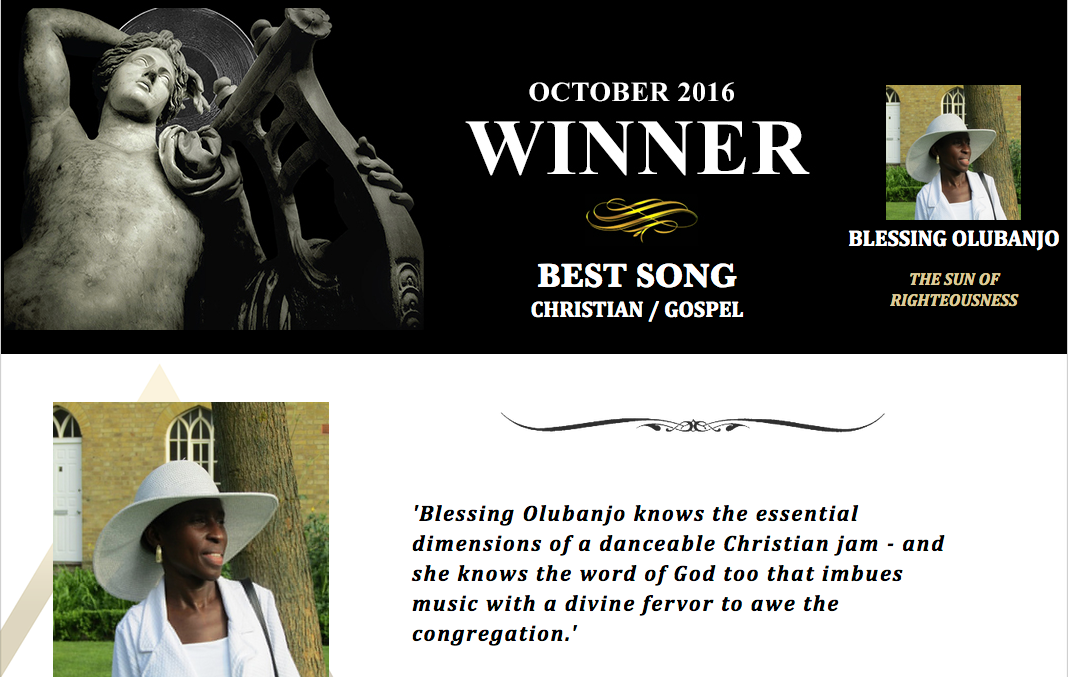 Blessing Olubanjo receiving her 7th Music Award 2nd Dec 2017



Blessing Olubanjo is an extra-ordinary and professional actress who can act any role with ease by God's grace. Below is a Short and powerful extract of Blessing Olubanjo acting in the Award winning Nollywood movie Titled Omatsen tsen in Itsekiri and subtitled in English.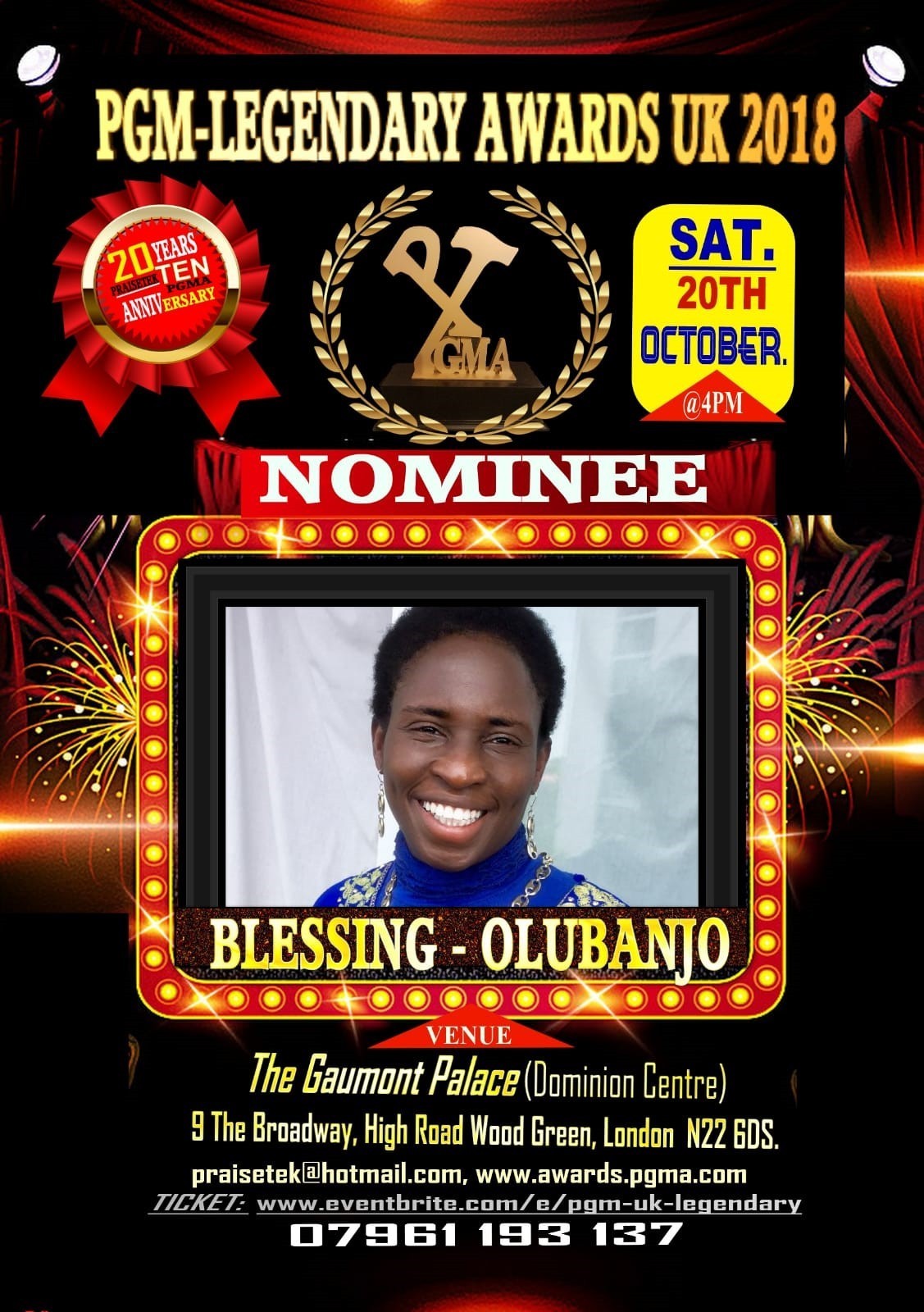 Blessing Olubanjo will be awarded with a legendary award on Saturday the 20th of October 2018. Please watch the video below for full details. God bless you.